The holiday resort Costa Adeje is located in the south-west part of Tenerife, in continuation of the far busier holiday resort of Playa de las Americas.
Costa Adeje beaches
Costa Adeje has three beaches with slightly different characteristics. However, all three of them are very nice like the town itself, and all three are of high standard.
Playa del Duque is often considered to be the main beach in Costa Adeje. The beach is located in a small bay, where it is relatively protected. It has fine-grained, golden sand and the water is crystal-clear.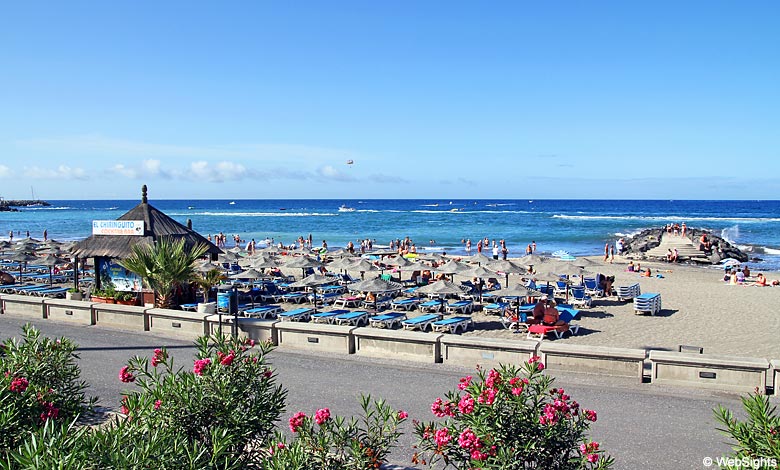 The largest and most populated of the three beaches is Playa Fañabé. The beach is almost 1 kilometre long and has fine-grained sand and relatively shallow water. A nice beach with many people and activities.
The last, and smallest beach is Playa la Pinta, which is located just north of the harbour. Yet another lovely sand beach, and the beach with the best wave protection. The beach is characterised by its variety of fun and challenging playing equipment in the water.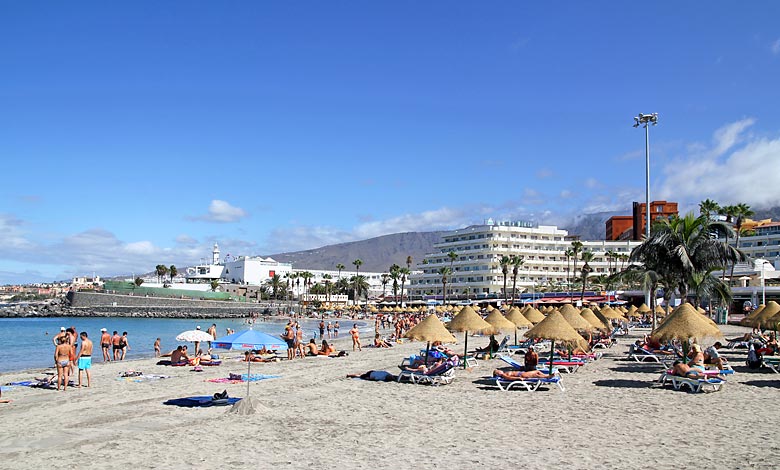 The facilities at all the beaches include sun lounges, sunshades, showers and toilets. The beaches have breakwaters, but there may still be high waves when the wind comes from the west.
The beaches are connected by means of a very nice sea front, which has many restaurants, cafés, bars and shops close to the beaches.
Child friendliness
All three beaches are child-friendly, but when the weather is calm, Playa Fañabé is the best. Here there are also several playgrounds behind the beach. If there are waves, Playa la Pinta usually has the best protection.
Water sports
There is no doubt that the water sports activities are best at Playa Fañabé. Here you can try jet skis, banana boat and parasailing.
Beach restaurants
There is a wide selection of restaurants and cafés behind the beaches. In addition to international dishes and fast food, they also serve traditional tapas and specialties from the Canaries.
Costa Adeje as a holiday resort
Costa Adeje is one of the most recently developed holiday resorts in Tenerife and at the same time one of the most stylish ones.
It has a relaxed and at the same time somewhat exclusive atmosphere, which appears from the hotels, restaurants and shops of very high standard. In particular the two luxury hotels, Bahia del Duque and Sheraton La Caleta.
Costa Adeje offers a variety of activities for the entire family. Some of the most popular ones are Siam Park and Aqualand Costa Adeje, where there are also dolphins in addition to the water park. For golfers, there is the golf course, Golf Costa Adeje, with 27 holes.
---
Costa Adeje map
At the very top of the map, you'll find Playa del Duque, in the centre of the picture the much longer Playa Fañabé, and close to the harbour the smallest of the three beaches, Playa la Pinta.