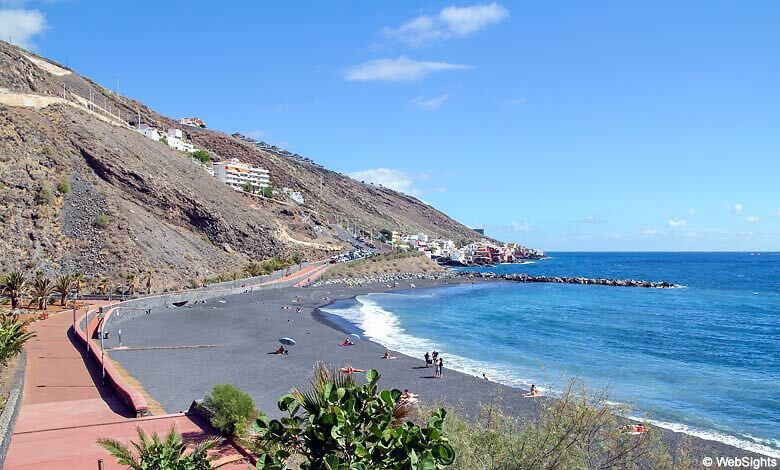 The beach Playa de la Nea is located in the relatively unknown holiday resort Radazul, approx. 10 km south-west of the capital Santa Cruz de Tenerife.
Playa de la Nea beach
Playa de la Nea opened in 2010 after two years of thorough renovation. A lovely park with a large playground and a new breakwater in the water were among the new features.
The beach is covered with coarse lava sand mixed with rocks in some places. The water deepens quite abruptly and despite the breakwater, there are often waves.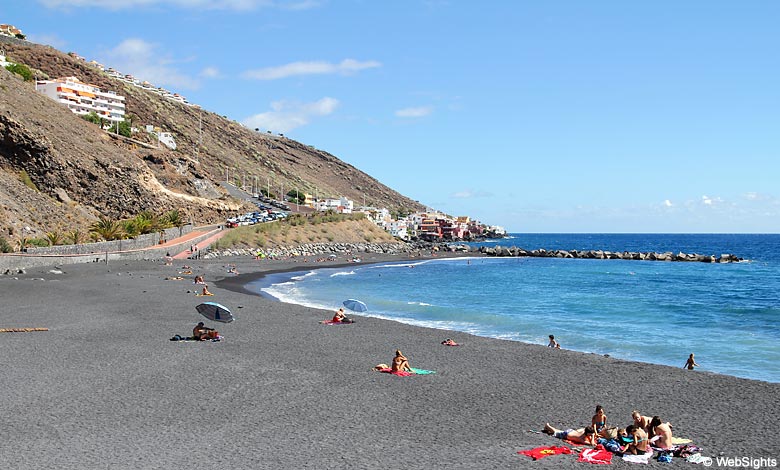 There are showers and toilets at the beach. You can park at both ends of the beach, but during the high season, it may be difficult to find a parking space.
Child-friendliness
There is a large and very nice playground at the southern end of the beach. However, the water deepens abruptly and there are often waves.
Water sports
There are no water sports activities.
Beach restaurants
There are no beach restaurants or beach bars at Playa de la Nea.
Radazul holiday resort
Radazul is divided by the motorway TF-1. In both parts of the town, there are many fairly new holiday apartments and only a limited number of hotels.
There are good shopping facilities in the supermarkets and other shops in the town. There is also a reasonable selection of restaurants and cheerful bars.
The relatively large marina in Radazul is very popular among sailors due to its short distance to Santa Cruz. By the marina, there are two small beaches and a few shops and restaurants.
---
Playa de la Nea (Radazul) map