Playa de las Arenas is located on the west coast of Tenerife near the town Buenavista del Norte. Due to its name, it is often mistaken for the more popular beach Playa de la Arena near Los Gigantes.
The beach in general
Playa de las Arenas is located in beautiful and rough surroundings with high mountains and the roaring Atlantic Ocean. The beach is covered by rocks of all sizes and there are only few areas with lava sand. There are also rocks in the water and often quite strong waves. So swimming and bathing will require great caution.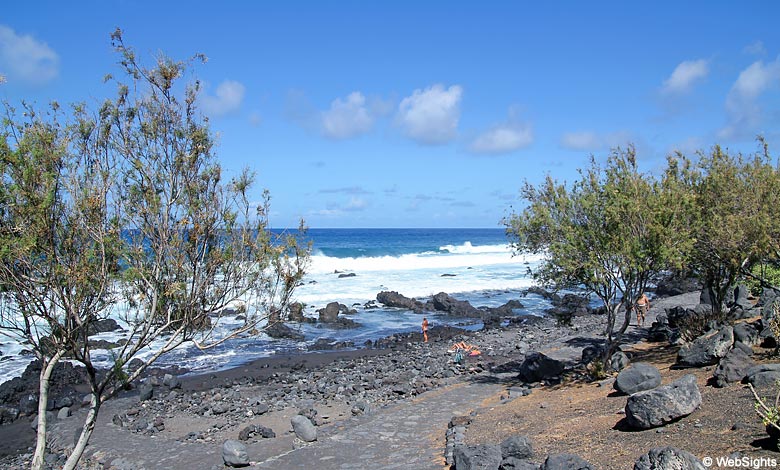 There are no facilities, however, you will be able to find a well-assorted beach bar by the stairs to the beach. At the other end of the beach, there is even a restaurant.
Close to the beach, you will find a very nice 'open air' swimming pool with salt water. Everyone is welcome here on payment of a small entrance-fee.
Child-friendliness
With the many rocks and only few areas with sand, Playa de las Arenas is not suited for small children. Big children should pay much attention to the waves and the strong undercurrents.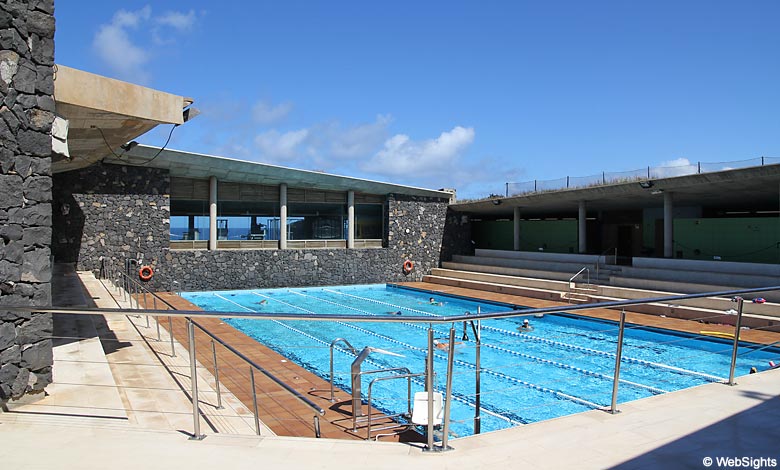 Water sports activities
There are no water sports activities at the beach.
Beach restaurants
It is quite rare to find stone beaches with restaurants, but here Playa de las Arenas is a good exception. In the northern end of the beach, you will find Restaurante El Burgado, which has a magnificent view from the terrace. The menu mainly concentrates on seafood.
Nearby towns
The nearest town is Buenavista del Norte, which is located 1-2 kilometres east of the beach. Despite its selection of small shops, bars and restaurants, it is a quiet town, which is mostly known for its traditional Canarian architecture from the 1700s and 1800s. A lovely town to visit if you are taking a tour in your rental car.
However, most tourists come to visit the golf course Buenavista Golf, which is located between the beach and the town. The 18-hole golf course has an exceptional view of the Atlantic Ocean and is designed by Severiano Ballesteros – the most winning Spanish golf player to this date.
---
Map of Buenavista del Norte
The beach is on the far left side of the map. The small light blue square above the beach is the swimming pool. In the central part of the map, you can see the golf course and Buenavista del Norte is on the far right side.