Puertito de Güimar, also called El Puertito, is located on the east coast of Tenerife, a little more than 20 km south-west of the capital, Santa Cruz.
Puertito de Güimar beaches
Close to the town centre, there are several small beaches. However, the best beach in Puertito de Güimar is the 700 m long Playa del Cabezo.
The beach has dark lava sand, which is mostly quite coarse. The water deepens rather abruptly, but there are rarely waves thanks to the breakwaters. During the high season, there is a small area with sun lounges and sunshades. Other facilities at the beach include showers and toilets.
Best beaches in Tenerife: See our Top 10 here.
Behind the beach, there is a lovely sea front with palm trees and benches. From here, there is a wonderful view of the colourful buildings, the beach and the sea.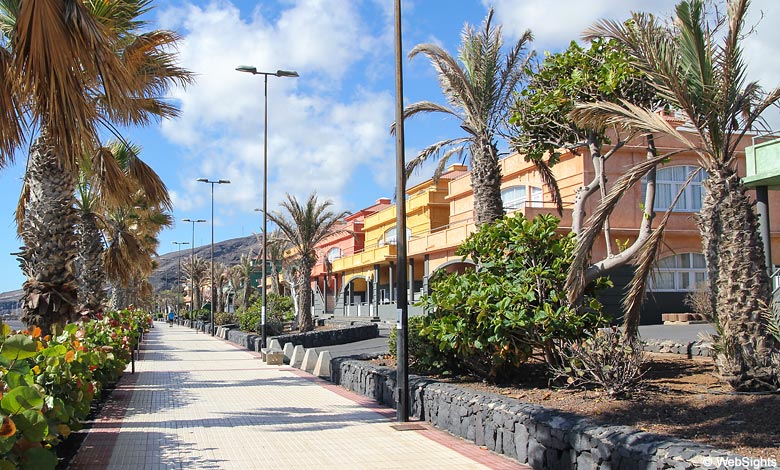 Child-friendliness
The water deepens rather abruptly, but the beach is well protected against waves on windy days.
Water sports
There are no water sports activities.
Beach restaurants
There are a few restaurants and cafés along the sea front.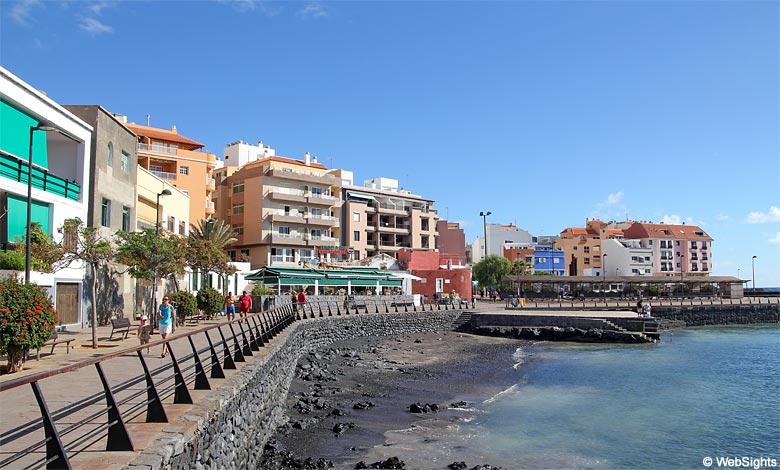 Puertito de Güimar as a holiday resort
The town Puertito de Güimar was founded by fishermen from the larger town Güimar, which is located a few kilometres from the coast. Quite appropriately, the name means the small port of Güimar.
Puertito de Güimar is a nice and very relaxed town with a reasonable selection of shops, restaurants and cafés. In the southern part of the town, there is a large harbour.
There are a few hotels, but most of the buildings shown on the map are private holiday apartments.
---
Puertito de Güimar map