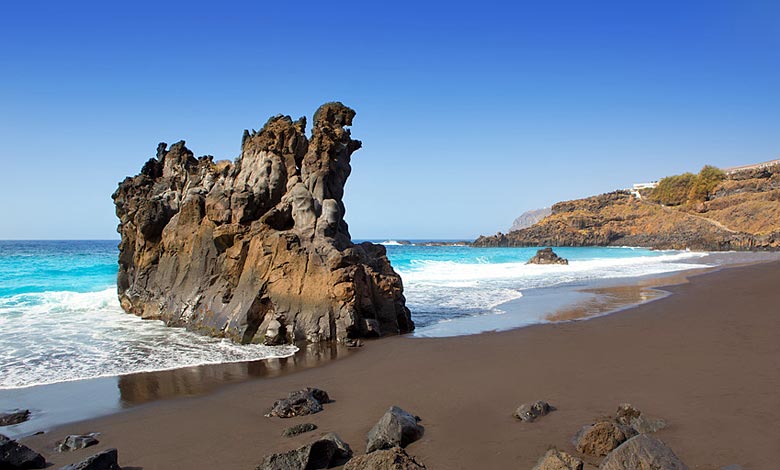 Playa El Bollullo is located in a secluded bay four kilometres east of Puerto de la Cruz in northern Tenerife.
The beach
Playa El Bollullo is a natural beach surrounded by dramatic cliffs. Many consider it as the most beautiful beach in the Tenerife.
You can reach El Bollullo beach either by car or by walking the coastal path from Puerto de la Cruz, which is a 30-35 minutes' walk. Apart from a beach café there are no facilities.
From El Bollullo you can walk to the neighbouring beaches of Los Patos or El Pozo. They are also lovely beaches and from time to time visited by nudists.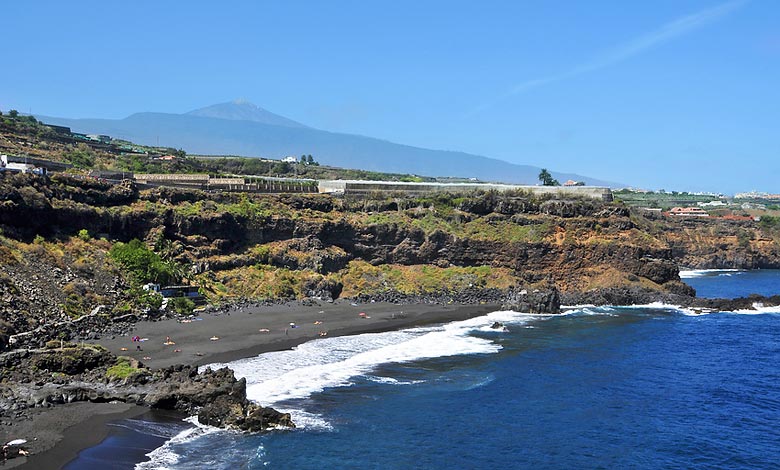 Child friendliness
Soft sand, but waves and currents can get too strong for children at times.
Water sports
None.
Beach restaurants
There is a café at the beach serving bocadillos and a few tapas dishes. A restaurant is situated on the cliffs above the beach.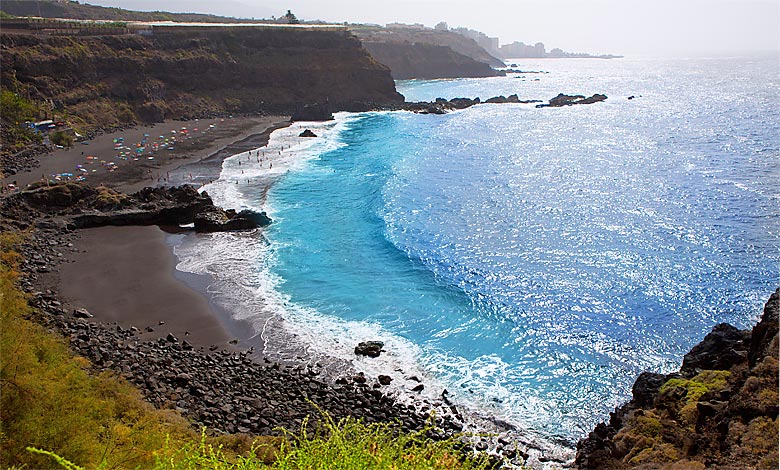 Resorts close to the beach
Puerto de la Cruz, the main tourist resort in the north of Tenerife, is located four kilometres west of El Bollullo.
The former fishing village is known for its sardine festival and annual carnival. The narrow streets of the pretty Old Town are lined with traditional colonial-style restaurants, cafés and bars.
Popular attractions in Puerto de la Cruz include the animal adventure park Loro Parque and the huge water park Lago Martiánez.
---
Playa El Bollullo map