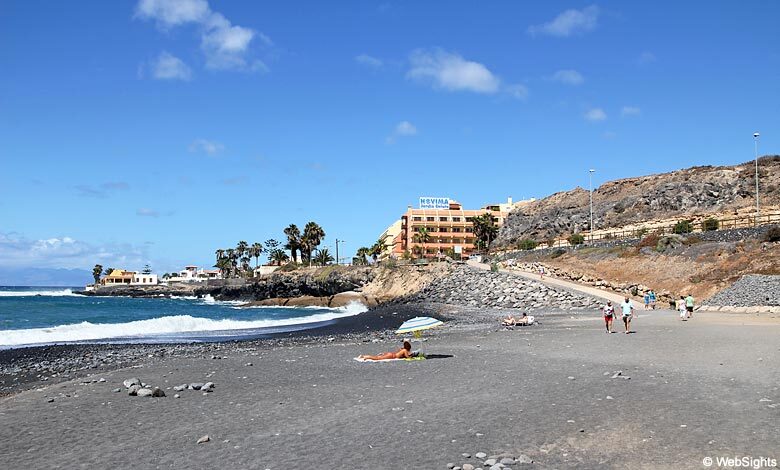 La Caleta is a small and quiet holiday resort in the south-western part of Tenerife, approx. 5-6 km north of Playa de las Americas.
The beach in general
La Enramada beach in La Caleta is a 200-300 m long natural beach covered with coarse lava sand and rocks.
The water is clear and clean, but the bathers often experience big waves, as the beach is completely unprotected towards the west.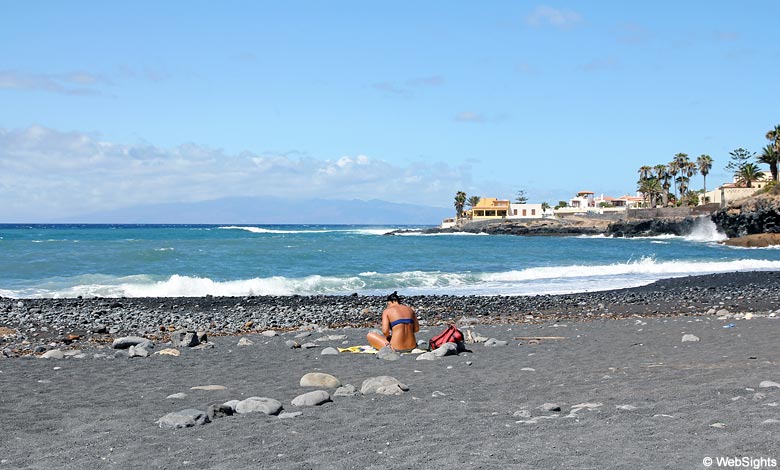 During the high season, it is possible to rent sun lounges and sunshades at the beach, and there is also access to toilets. There is free parking in both ends of the beach.
The lovely sand beach Playa de Duque is located to the south-east – less than one kilometre's walk away.
Child-friendliness
The coarse lava sand, the large amount of rocks and the big waves make the beach less child-friendly.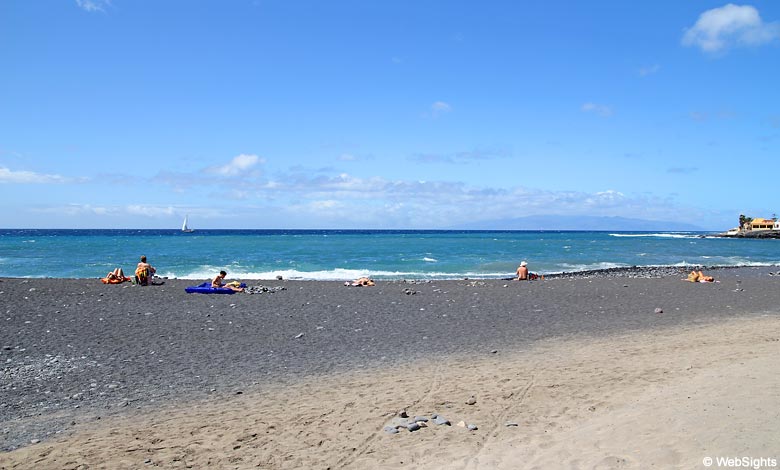 Water sports
No water sports activities.
Beach restaurants
There is a beach bar, which is usually open during the high season.
La Caleta holiday resort
La Caleta is a small and peaceful town, but if the extension of Costa Adeje continues, La Caleta will be merged with the larger town of Costa Adeje in a few years.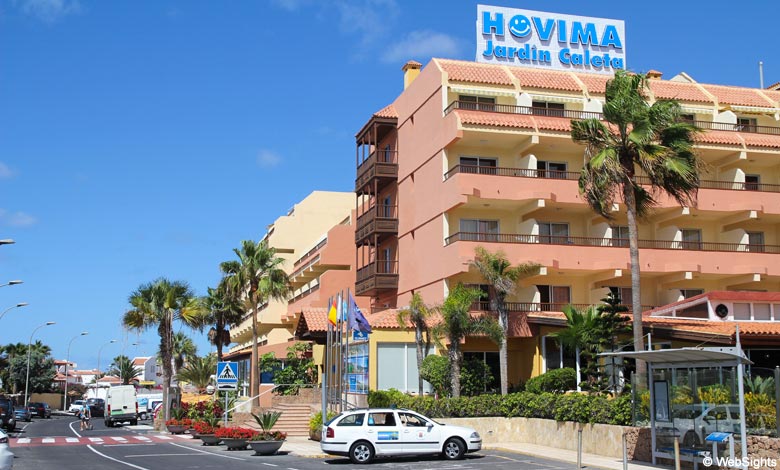 The largest hotel in La Caleta is the apartment hotel Jardin Caleta, which has a beautiful view of the beach and the ocean.
The town has a number of restaurants, including a tapas restaurant and a sea food restaurant. Several of the restaurants have a lovely view of the ocean. There are also a few bars in La Caleta.
---
La Caleta map